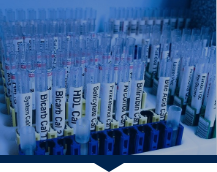 The Enabling Sciences SWAT team provides cross-cutting support to COVID-19 vaccine developers in the area of diagnostics, standards, assays and animal models.

Clinical Development and Operations
The Clinical Development and Operations SWAT team collaborates on initiatives related to clinical operations (incl. supporting trial site readiness and setting up a clinical trial site network, providing information ...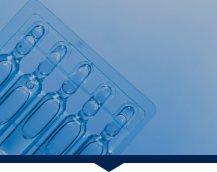 The Manufacturing SWAT team provides cross-cutting support to COVID-19 vaccine developers in the area of Drug Substance (DS) and Drug Product (DP) scale-up and scale-out, supply chain and release assays.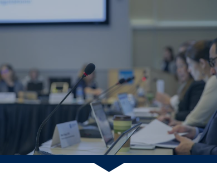 The COVAX Regulatory Advisory Group works to address regulatory issues and challenges identified by the enabling sciences, clinical development and operations, and manufacturing SWAT teams.

CEPI, alongside Gavi and the World Health Organisation, launched COVAX – the vaccines pillar of the ACT Accelerator – with the aim of ending the acute phase of the pandemic by the end of 2021.
COVAX is the only solution that will deliver fair, equitable access to vaccines for every country that participates.
It aims to provide an 'end-to-end' solution to the challenge of vaccine development, manufacture and supply in this pandemic – bringing together the skills, expertise and resources of the public, private and philanthropic sectors on a global scale.
Together we aim to produce 2 billion doses of vaccine and distribute them globally and fairly in 2021. To support the vaccine R&D that is critical to achieving this goal, CEPI estimates that it needs $2.1bn to progress three vaccines to licensure, which will be made available to the world through COVAX.
Through COVAX, the risks and benefits of developing and producing vaccines are shared across countries. COVAX works by pooling financial resources to develop vaccines, purchase them at scale, and investing up-front in manufacturing so that vaccines are ready to be distributed as soon as they are licensed.
Countries participating in COVAX can access CEPI's portfolio of COVID-19 vaccine candidates – the largest in the world – which is managed by CEPI's R&D experts. CEPI's approach of backing a diverse range of vaccine candidates increases our chances of developing multiple successful vaccines, which is crucial if we are to meet demand and protect the most vulnerable.

A joint newsletter of the COVAX SWAT Teams is being compiled and distrubuted on a bi-weekly basis.
If you would like to subscribe to the newsletter please sign up here.
Please find the previous editions of the newsletter below: